Jacob Lawrence
Born – 7 September, 1917, Atlantic City, New Jersey, USA
Died – 9 June 2000, Seattle, USA,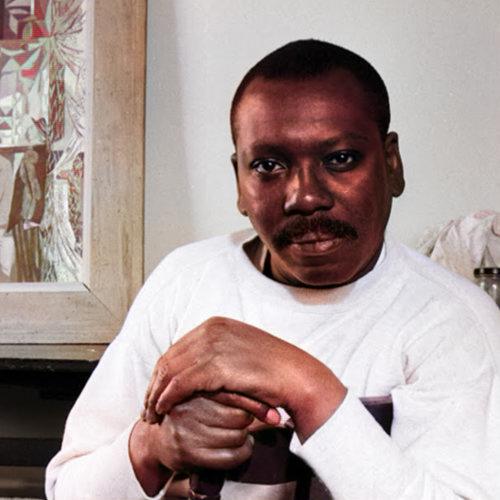 Jacob Lawrence
Born – 7 September, 1917, Atlantic City, New Jersey, USA
Died – 9 June 2000, Seattle, USA,
Jacob Lawrence had a prominent career as an artist, documenting the story of Black life in America. In 1941, despite segregation, he broke through the racial barrier to become the first African American artist to have his work purchased by The Museum of Modern Art, in New York, USA.
The Outline of his Life
Jacob Lawrence was born in Atlantic City, USA on the 7th September 1917. One of the most important American artists of the 20th century, Jacob Lawrence was widely renowned for his modernist depictions of everyday life, as well as epic narratives of African American history and historical figures. Although, born into a poor family his rise to artistic prominence was rapid.
He was part of the Harlem Renaissance. This was an intellectual revival of African American art and literature centred in Harlem, Manhattan, New York City during the 1920's and 30's. Jacob Lawrence's first exhibition took place when he was just 18 years old. By 1941 New York's Downtown gallery was exhibiting his paintings. He was one of the first black artists to be represented by a major gallery, the Downtown Gallery in New York.
Jacob Lawrence tended to work by creating a series of paintings on a theme; his most important series are the Life of Toussaint L'Ouverture, the black revolutionary general and founder of the Republic of Haiti. The Frederick Douglass and Harriet Tubman Series explored the anti-slavery movement. But his most famous series was, The Migration of the Negro, inspired by the African-American Great Migration. This was the movement of 6 million black Americans out of the rural Southern United States to the industrial cities in the North and Midwest that occurred between 1916 and 1970's.
By 1949 Lawrence was the most prominent black artist in America. Jacob Lawrence also taught, with his wife Gwendolyn Knight at the Black Mountain College in 1946 and was offered a professorship to teach art at the University of Washington, Seattle in 1971. President George H.W. Bush awarded the National Medal of Arts to Jacob Lawrence in 1990 .
Jacob Lawrence is celebrated not only for his artistic achievements and the dramatic impact he had on succeeding generations of artists. But also, for several firsts, for example, being one of the first Black American artists to achieve widespread, mainstream acclaim, and the first to be represented by a commercial gallery, the Downtown Gallery in New York. Jacob Lawrence was one of the few painters of his generation who grew up in a black community, to be taught primarily by black artists, and to be influenced by black people. He made a major contribution to black history in art.
Check out more American artists: Georgia O'Keeffe, Mary Cassatt, Andy Warhol