Become a Patreon
Why support Art  History School?
I work full time creating my videos and with your support, I can continually strive to improve the quality of my videos by upgrading the software, sound  and video equipment required for producing them. In return for your support, you could get cool rewards such as a personal critique of your art work or your name displayed as a sponsor on the video description.
You could show your support by making a one-off donation. It's easy, just click the 'Thanks' button on any of my YouTube videos – as indicated below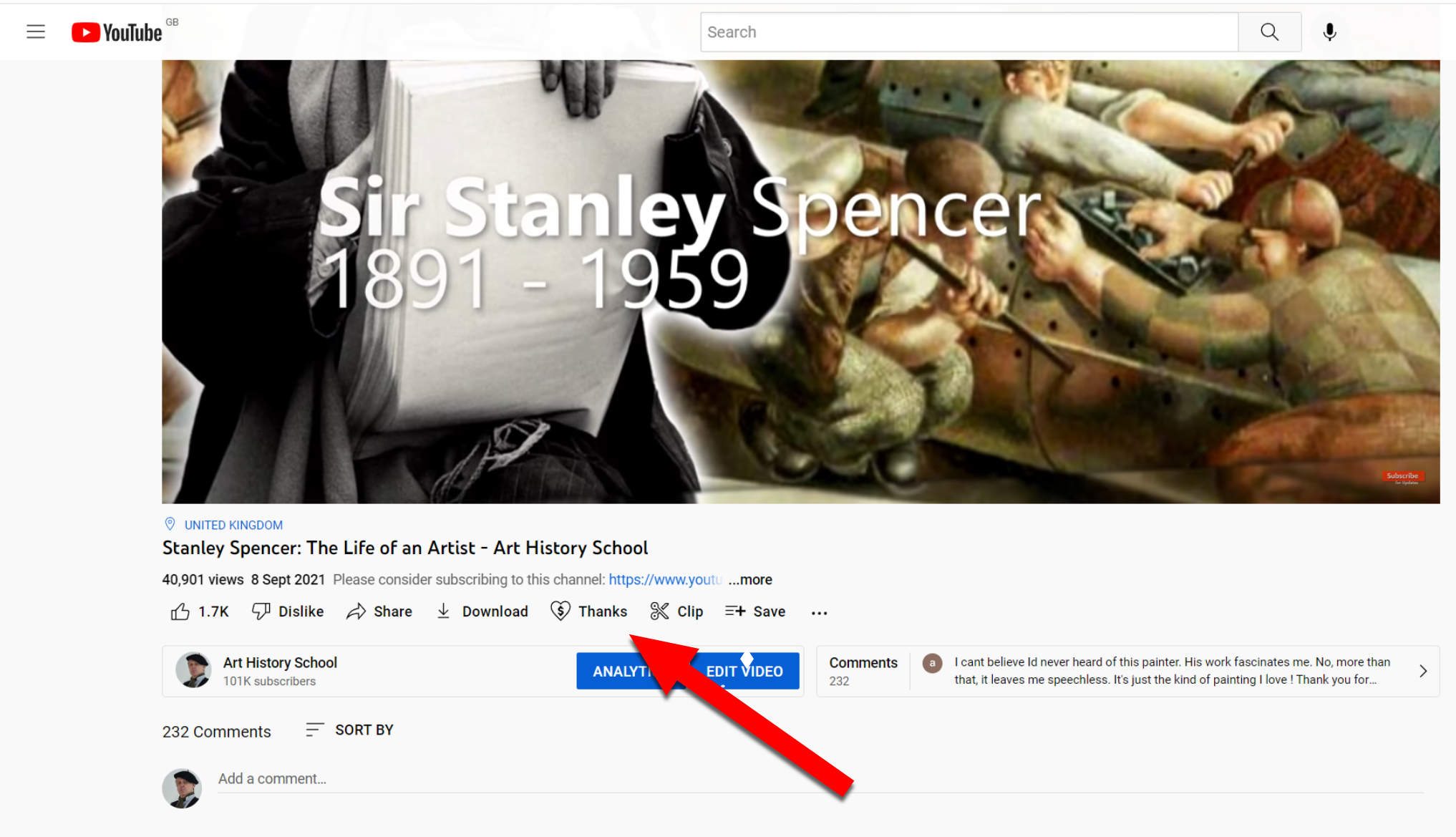 Your donation / support will be much appreciated, thank you.
Paul Priestley