Vincent van Gogh
Born –  30 March, 1853, Zundert, Netherlands
Died – 29 July , 1890, Auvers-sur-Oise, France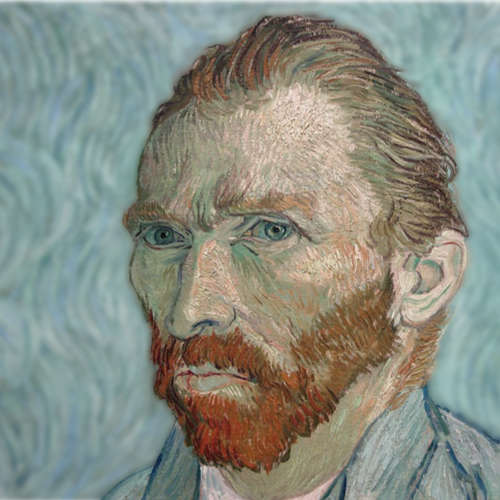 Vincent van Gogh
Born –  30 March, 1853, Zundert, Netherlands
Died – 29 July , 1890, Auvers-sur-Oise, France
Vincent Willem van Gogh was a Dutch Post-Impressionist painter who became one of the most famous and influential figures in Western art history. In the last decade of his life, he created about 2,100 artworks, including around 860 oil paintings, most of which date from the last two years of his life.
Brief outline of his Life
Vincent Van Gogh was born on 30 March 1853 in Zundert in the southern Netherlands, the son of a pastor. In 1869, he took his first job, working in the Hague branch of the international art dealers, Goupil's. During this time he began to write to his younger brother Theo, a correspondence which continued for the rest of Van Gogh's life and gives up such insights into his life.
Left the Netherlands
Van Gogh's moved to London where he briefly worked as a teacher. Later he moved to Paris, again working at Goupil's but he was dismissed in 1876 for lack of effort. He became deeply involved in Christianity, and worked briefly as a preacher in the Borinage, a mining community in southern Belgium. But again he lost his job because of his over-zealous approach to his work.
He becomes an Artist
After failing at other occupations he decided, in 1880, at the age of 27, to become an artist. He travelled around the Netherlands, teaching himself to draw and paint, journeys made possible with the financial support of his brother Theo. In 1886, Van Gogh moved to Paris, where he met Degas, Toulouse-Lautrec, Pissarro and Gauguin, with whom he became friends.
Style Change
His style changed and became looser and lighter under the influence of Impressionism. In 1888, Van Gogh moved to Provence in southern France, where he painted his famous series 'Sunflowers'. Gauguin joined him but they did not get on well. Gauguin criticised Van Gogh's work and a number or heated arguments followed. This background and his unstable mental health led to him attacking Gauguin with a razor. Not long afterwards Van Gogh cut off his ear and took it to a local brothel in Arles. We now know he cut off the whole ear as indicated by the recent discovery of a sketch of the injury by the surgeon who treated him.
His Final Days
Shortly afterwards he spent some months in the asylum near Arles, in southern France. During this time he swung between periods of inertia, depression and incredibly concentrated artistic activity. He was released from the asylum in late 1890, his records simply state 'cured'. But on the 27 July 1890, Van Gogh shot himself in a field near the church in Auver sur Oise, north of Paris. He died in the Auberge Ravoux, a small bar in Auver sur Oise two days later in the arms of his brother.