Amrita Sher-Gil
Born -30 January 1913, Budapest, Hungary
Died – 5 December 1941, Lahore, Pakistan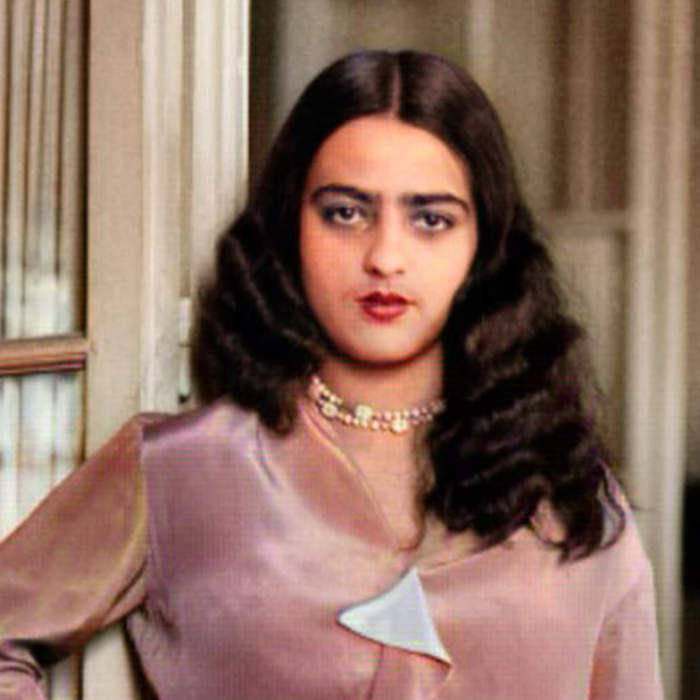 Amrita Sher-Gil
Born -30 January 1913, Budapest, Hungary
Died – 5 December 1941, Lahore, Pakistan
Amrita Sher-Gil was an Hungarian/Indian artist whose paintings of the poor in India made her a national treasure. She died in mysterious circumstances at the age of just 28.
Early Life
Amrita Sher-Gil was born in Budapest in Hungary on the 30th January 1913. Her parents had met in London and married in 1912 in Lahore, India, which today is in Pakistan. Her father Umrao Singh Sher-Gil was a Sikh aristocrat from the Punjab, India, a Persian and Sanskrit scholar and pioneer photographer. Her mother Marie Antoinette Gottesmann was a red headed Hungarian Jewish singer.
The move to India
Amrita was baptised a Roman Catholic and grew up in the Pest district of Budapest with her younger sister Indira Sundaram who she was very fond of. At the end of the First World War, the Hungarian economy collapsed, revolution and counter revolutions followed. As a result the Sher-Gil family left Budapest and moved in 1921 to northern India.
The family settled in the Summerhill district of Shimla, a beautiful town in the Himalayan foothills. It was, at the time, the summer capital of British India. She had a relatively privileged upbringing and at the age of eight Sher-Gil started formal art lessons. She also studied the piano and violin. By the age nine Sher-Gil, along with her younger sister Indira, were giving concerts and acting in plays at Shimla's Gaiety Theatre.
In 1923 Sher-Gil's mother met an Italian sculptor in Shimla and when he later decided to move to Italy, she and Sher-Gil moved to Florence. Her mother, having recognised Sher-Gil's artistic talent enrolled her at a school in Florence. She hoped this would instil a love of the Italian Renaissance in her daughter. But Sher-Gil soon rebelled against the formality of the teaching and insisted on being sent back home to Shimla. She arrived back in there late in 1924.
Amrita Sher-Gil's art develops
In 1926 her maternal uncle Ervin Baktay, a painter and noted anthologist visited Shimla. He recognised her talent and encouraged her to take her art more seriously. He placed emphasis on observational drawing and insisted Sher-Gil should copy real life models exactly as she saw them. Around this time Sher-Gil was expelled from her convent school for declaring herself an atheist.
With her mother yearning to return to Europe, and Sher-Gil wanting to develop her artistic talent the decision was made to relocate to Paris. So early in 1929 at the age of sixteen Sher-Gil together with her mother and sister set sail for France. The bohemian lifestyle in Paris inspired Sher-Gil. It invigorated her desire to paint. She displayed the conviction and maturity rarely seen in a 16-year-old.
The move to Paris
She first enrolled at the Grande Chaumière Academy, under the watchful eye of painter Pierre Valliant. He did much to improve her drawings. Later in October 1929 she began attending Lucien Simon's classes at the prestigious Ecole des Beaux Arts. He encouraged her and allowed her to attend his classes despite her being underage.
She studied with Simon for the next four years. He had an easy-going teaching style, which suited Sher-Gil. Nevertheless her time at the Ecole was structured by the constant rhythm of competitions: portraits, life classes and weekly sketches. She took her painting very seriously and was determined to learn to speak and write French. Sher-Gil was the École des Beaux Arts first Indian student.
Affairs of the Heart
It was here she met Boris Taslitzky in 1930, with whom she had a passionate affair. He was 19 she was 17. She often painted him in bellowing white shirts with sensuous lips and a flamboyant flair. Yet she was talented enough to also captured his vulnerability.
Early in 1931 when Sher-Gil became 18, her parents introduced her to Yusuf Ali Khan. He was a Muslim and son of a wealthy landowner from Uttar Pradesh. Her mother was keen on the marriage. There were rumours at the time that Sher-Gil was having an affair with her first cousin Victor Egan, a young doctor. The engagement did not last long.
As a result of the brief relationship with Ali Khan, Sher-Gil became pregnant and ended up having an abortion. There were strong rumours that Sher-Gil had an affair with her roommate Marie Louise Chassanay. Although when confronted via letter by her mother, she denied the relationship. It is clear Sher-Gil was conflicted about her sexuality. What followed though was a series of brief love affairs with both men and women.
Despite her troubled love life, having to manage her own feelings and her mother's emotions and expectations, 1931 was the year in which Sher-Gil felt she was finally beginning to paint well.
Also, in 1931 Sher-Gil met the art critic Denyse Proutaux and was instantly captivated by her. 'She went crazy about my hair and absolutely wanted to do my portrait with my hair loose,' Proutaux later wrote.
In 1932 Sher-Gil painted "Young Girls". It depicts her sister, Indira, sitting confidently opposite Sher-Gil's partially undressed friend, Denyse Proutaux. Her face is partially obscured by her hair. Critics and Art enthusiasts were so impressed by Young Girls that Amrita Sher-Gil was elected an Associate of the Grand Salon in Paris. She was the youngest person and the first Asian to be given the honour.
Amrita Sher-Gil's art Develops
During her time at the Ecole des Beaux Arts Sher-Gil painted many nudes. The paintings seem to reflect an aspect of Sher-Gil's own personality, caught between her Hungarian and Indian existences.
Return to India
Late in 1934, Amrita Sher-Gil returned to India. She felt her experience at the heart of Western modern art had pushed her towards a deeper appreciation for Indian art. She soon set about developing her own distinct style which, according to her, would be fundamentally Indian in subject, spirit, and technical expression.
"I can only paint in India," she wrote to her father in 1934. "Europe belongs to Picasso, Matisse, Braque and the rest. But India belongs only to me."
Early in 1935 Sher-Gil met the English journalist Malcolm Muggeridge who was working for The Calcutta Statesman. They had a brief affair and when he left India later that year, she travelled around the country. She enthusiastically embraced Indian culture, deciding to wear only saris and focused on painting India's poor, particularly the everyday lives of women. She painted them at the market, at weddings, and undertaking menial domestic chores. The paintings were infused with melancholy and loneliness, but there is a raw honesty about them. Her's was not a romanticised view of the poor.
In 1937, Amrita Sher-Gil went on a tour of South India and was much influenced by the cave paintings at Ajanta. This inspired a new simplicity in her paintings. Following her visit to the caves she later produced her South Indian trilogy, the Bride's Toilet, Brahmacharis and South Indian Villagers going to Market.
Prestigious Exhibition in Lahore
She was becoming famous and in November of 1937, Sher-Gil held an exhibition of her paintings at Faletti's Hotel in Lahore, India (now Pakistan). Her work belonged to no particular school or style of painting being primarily influenced by the fusion of her experiences in Hungary, Paris and India. She created a body of work that was simultaneously aggressively modern and decidedly Indian.
Although she was now well known in the Indian art world, she was criticized in India for the Western influence on her painting and for its departure from the Bengal School of painting. Nevertheless, the exhibition proved to be a landmark and contributed to a fundamental change in the perception of Indian audiences towards contemporary art.
Marriage
In 1938, Amrita Sher-Gil went to Hungary and proposed to her cousin Victor Egan. She married him only to reveal shortly afterwards that she was pregnant. It seemed that the marriage was one of convenience although they had been close in their youth. Egan, who was a doctor, arranged for an abortion. Her mother, strongly disapproved of the marriage, because they were related. But possibly, because Victor was neither wealthy nor a prominent social figure. It seems that Egan did love her, but she did continue to have affairs seemingly with his approval.
In 1939 with war in Europe imminent. Sher-Gil and Egan returned to Sher-Gil's paternal home in Uttar Pradesh, India and she started painting again. Later at the beginning of 1941 the couple moved to Lahore and enjoyed life amid a thriving artistic community.
Final Days
But during this time Sher-Gil began to experiment with animal subjects. Probably inspired by her time in Bihar, known for its elephants and tigers. But towards the end of 1941, the confidence in her own painting inspired by these developments dissipated. She became very depressed and stopped painting altogether.
She very quickly became gravely ill, and she died on the 5th December 1941 aged just 28. Rumours swarmed around the possible cause of death. Ranging from a second, botched abortion, to a jealous Egan poisoning her for her infidelity. Her mother was convinced Egan had murdered her daughter, but nothing was every proved.
Her Legacy
Her legacy is unparalleled, in both her life and art. She was a woman both within and ahead of her time. Amrita Sher-Gil become one of India's most compelling artists of the 20th century. There are only 172 paintings documented as being created by Amrita Sher-Gil. In 1976 the Indian Government recognised Amrita Sher-Gil as a National Treasure, making it illegal to take her art works out of the country without official permission.