Edvard Munch
Born – December 12, 1863, Ådalsbruk, Løten, Norway

Died – January 23, 1944, Oslo, Norway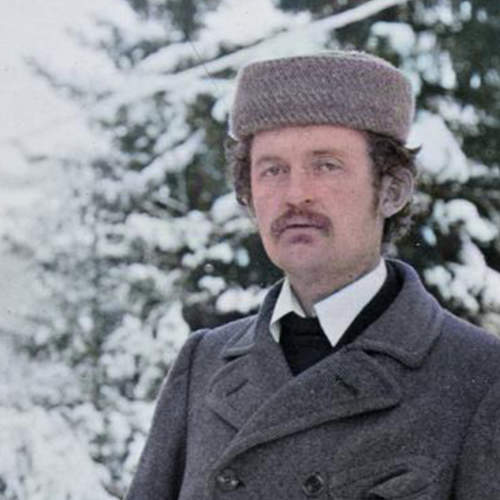 Edvard Munch
Born – December 12, 1863, Ådalsbruk, Løten, Norway
Died – January 23, 1944, Oslo, Norway
The Norwegian painter Edvard Munch's best known work is 'The Scream',  which has become a world famous iconic image. His childhood was overshadowed by illness, death and the dread of inheriting a mental condition that ran in the family.
Early Life
Edvard Munch was born on the 12th of December 1863 in Løten, Norway, the son of Dr Christian Munch and his wife Laura. He had three sisters Sophie, Laura and Inga and a brother called Andreas. But family life would prove to be very difficult for Edvard because in 1868 at the age of 5, Munch's mother died of tuberculosis. His father sank into a deep depression so his wife's sister Karen, took over the running and management of the house. But the tragedy was compounded, when in 1877 Munch's sister Sophie also died of tuberculosis. She was 15 years old, he was just 14. His younger sister Laura had mental issues in her teenage years and spent a large part of her life institutionalised in a mental hospital.
It is not surprising that sickness and death left a permanent mark on Munch's childhood. Particularly the death of his sister Sophie, whose suffering he later expressed in his painting, the Sick Child. These family issues contributed to Munch's own on-and-off struggles with mental illness and alcoholism. But they also provided the inspiration for some of his most influential paintings. He alluded to the importance of these issues when he later said, "Without fear and illness, my life would have been a boat without a rudder".
Early Art Training
Edvard Munch left school at the age of 16 and decided to study engineering. The following year he quit his studies, after deciding he wanted to become a painter. In early 1881 he attended the Christiania Drawing Academy and also sold his first two paintings. A couple of years later he rented a studio in Christiania, now known as Oslo, with six other art students. They were lucky enough to receive support and instruction from the naturalist painter and illustrator, Christian Krohg. Initially, Munch's work was heavily influenced by Krohg's naturalist paintings.
First Major Paintings
Edvard Munch exhibited at the Oslo Autumn Exhibition for the first time in 1883 and in 1885 showed work at the Antwerp World Exhibition. During this period, he worked on three major paintings; The Day After, Puberty and the Sick Child. It was also around this time he had his first true relationship with Mille Thaulow, the wife of a distant cousin. He was infatuated with her, but she ended the relationship abruptly after 2 years, leaving him tormented and desolate.
Nevertheless, in 1886 Edvard Munch showed several paintings including 'The Sick Child' at the Oslo Autumn Exhibition and the public were horrified. It is difficult to understand now why the painting provoked such a violent and angry response, when it was first shown. Today, the subject seems quite conventional. Around this time Munch becomes increasingly reluctant to paint realistic backgrounds, so his figures seem to be in an indeterminate space. This is interesting, because it makes us focus much more on the psychology, thoughts and emotions of the figures and less on their particular situation.
Paris, Berlin and more Exhibitions
Later in 1889 Munch had his first solo exhibition in Oslo. It was very successful and led to Munch being offered a state grant to study drawing with Léon Bonnat in Paris. But shortly after arriving in France Munch's father died, and his grief pushed him into a deep depression and heavy drinking. He was not able to paint for months.
However, in 1890 he moved back to Oslo and painted 'Spring Day on Karl-Johan Street'. This was very much influenced by Seurat's Pointillist Neo impressionist style. After a brief spell in Nice convalescing from a bout of rheumatic fever, Munch returned to Paris and took a room at 49 Rue Lafayette. In May 1891, he painted another of his impressionist works; Rue Lafayette. Munch later described the work, 'as a brief revival of my impressionist period'.
In 1892 Munch returned home to Norway and spent the summer in Asgardstrand painting. Later that year, at the end of October, he exhibited 55 paintings in Berlin. He was shocked by the antagonistic reception he received from both the public and the press. As a result, the exhibition closed after just a week. But the news of the scandal of the exhibition closing early, led to the exhibition going on tour to Cologne, Dusseldorf. Surprisingly, it was back in Berlin by the end of the year with a better reception.
The Frieze of Life
For the next year or so Edvard Munch stayed in Berlin. He managed to sell enough paintings to scrape a living, whilst working on what became his most important series of paintings, the Frieze of Life. The Frieze of Life was a series of paintings which were very much influenced by his own experiences. The paintings explored life, love and angst, death and would occupy Munch for many years.
During 1893, he created his most famous painting, The Scream. It is an integral part of his Frieze of Life. There are over 50 versions of The Scream, paintings and prints, other than the painting on display in the National Gallery in Oslo. The Scream deals with the fear and loneliness of Man in a natural setting. In Munch's diary there is an entry which describes the event on which the painting is based.
It reads, 'I was walking with friends when the sun began to set and suddenly the sky turned blood red. I paused, feeling exhausted and leaned on a fence, there was blood and tongues of fire above the blue, black fjord and the city. My friends walked on and there I stood, trembling with fear and I sensed an endless scream passing through Nature.'
Major Paintings
During the next couple of years, Edvard Munch continued to work on the Frieze of Life completing several important paintings. The Ashes, concerns the breakdown of a love affair, but the painting also explores the psychology of the breakdown. Melancholy, explores jealousy, a theme Munch often studies. In the bohemian society of Oslo in the 1890's Free Love was often advocated, the resulting polygamous relationships created resulted in intense jealousies. The painting contrasts two figures in the background of the painting eager to embark on a short trip to a deserted island and contrasts them with a third figure in the foreground.
The Death Bed moves the focal point of the painting from the dead figure, to the hands and heads of the family at his bedside. They are all linked in grief by a huge black shadow. It may be significant that Munch's younger brother Andreas died of pneumonia, the year before the Death Bed was painted. These paintings of death form the final part of the Frieze of Life.
Disastrous Love Affair
In 1898 Munch met the woman who would become his cruel muse. Tula Larsen was the wealthy daughter of one of Oslo's leading wine merchants. From the start she pursued him aggressively. Their relationship began much against his will. He fled to Berlin and Paris, but she pursed him. He'd refuse to meet her, but always seemed to give in. He memorialised this relationship in this painting, The Dance of Life. On the left of the painting is an innocent woman in white looking forward to life. In the middle a sensual woman dancing with a man, her red dress encircling him. On the right is an anguished woman in black.
All three women resemble Tula Larsen and the girls dancing in the background may also represent her too. The man in the foreground appears to be Edvard Munch. Tula Larson longed to marry Munch, but he once wrote the touch of her narrow, clammy lips was like the kiss of a corpse. Eventually in 1902, after Munch had lost their pre-marriage documents, he escaped to Italy, then Berlin. Here, despite drinking heavily, finished the Frieze of Life.
The saga did not end there. After disappearing for a year, Tula Larsen suddenly reappeared claiming her break from Munch had left her suicidal and depressed. Munch reluctantly agree to see her, but there was an argument. Somehow Munch ended up shooting himself. He actually just lost the tip of his finger, which he later described as 'a monstrosity that everyone stared at'. As a result, he never showed this hand in public or in painting again, always ensuring he wore a glove. A few months after the incident, Tula Larsen married another artist.
Hospitalisation
In 1904 Munch exhibited with the Berlin and Viennese Secession. The following year he spent the winter in Germany to calm his nerves and combat his drinking. But in the autumn of 1908, Munch collapsed in Copenhagen. He was persuaded to check himself into a private sanatorium on the outskirts of the city. He was hallucinating and was partially paralysed down his left side. After 6 months in the hospital, his drinking reduced, and he regained most of mental stability. He was keen to get back to painting, but he was now alone. The tumultuous life he had led, was now behind him and a new phase of isolation began. As a result, after 1908, a lot of his work doesn't have the same poignancy, drama and physiological impact as paintings completed before that date.
Return to Norway
Edvard Munch returned to Norway in 1909. He rented a house in Kraugem where he worked on the murals for the great hall of Oslo University, which he completed around 1916. The centrepiece of the installation was the painting 'The Sun' which is a massive canvas more than 7 metres wide. The sun is depicted as all-pervasive, shinning from the heavens on to the land and sea, its rays providing the source of all life.
Edvard Munch was nearly 60 in 1921, when he was commissioned to paint a frieze of 12 large paintings for the Frier chocolate factory in Oslo, by the factory's founder, Johan Throne-Holst. The paintings were installed in the women's canteen in 1923. Throne-Holst wanted Norway's greatest painter to decorate their canteen. With women as the main characters, the paintings depict everyday scenes from resort towns on Norway's east coast. Munch received the equivalent of 10,000 euros for his work.
Purchase of Ekely
In 1916 Munch bought a former plant nursery, called the Ekely Estate in Skøyen, on the outskirts of Oslo. He lived at Ekely for the next 28 years until his death. The estate consisted of 11 acres of fields, apple trees, bushes and shrubs and several large outdoor studios. In 1919 he caught Spanish Flu, but survived and commissioned an architect to build him yet a another much larger studio. During its construction, many of the construction workers became the subject of a number of his paintings.
During the early 1930's painting became more difficult because Munch contracted an eye disease. But in 1933 on the occasion of his 70th birthday, he was awarded the Grand Cross of the Order of St. Olav and three years later saw his first exhibition in England. In 1937, the Nazis labelled 82 of Munch's paintings as degenerate and removed them from exhibition in Germany. They were eventually repatriated to Norway where they were auctioned off.
German forces invaded Norway in 1940, but Munch refused to have anything to do with the occupation forces. Locking himself away at Ekely, he embarked on a number of unflinchingly revealing self-portraits, which explored the theme of an old man facing the prospect of death.
Final Self Portraits
In the months before he died, Edvard Munch painted 'Self Portrait between the Clock and the Bed', he appears awkwardly squashed between the grandfather clock, and looking as though he shouldn't be occupying the space.
On the 12th December 1943 tributes poured in for his 80th birthday, but he was suffering from a severe cold which he failed to recover from. Edvard Munch died peacefully in his sleep on the 23rd of January 1944. In his will he left his entire estate to the City of Oslo. His bequest consisted of 1,150 paintings, 17,800 prints, 4,500 watercolours and drawings and 13 sculptures, as well as writings and literary notes. The collection formed the basis of the Edvard Munch museum which opened in Oslo in 1963 to celebrate the centenary of his birth. In June 2020 the new Munch museum opened in Oslo